Thank you for considering GIS as your future work place.
We are always keen to hear from teachers who are enthusiastic, innovative, collaborative and internationally minded. Interest in international education, especially the International Baccalaureate PYP and MYP (
www.ibo.org
) is a must and previous experience at an IB school is an advantage. Please contact us for further information.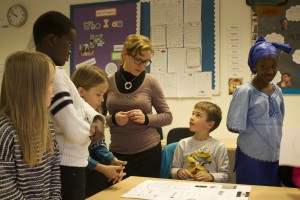 Vacancies 2018-2019

Administrative positions:



None
Teaching positions:
MYP Norwegian teacher (part-time) – VACANT

GIS is looking to appoint a teacher of the Norwegian language to teach the Norwegian language and literature course to our Grade 6 and 7 students. It is a part-time position that can be combined with other responsibilities for a suitable candidate.
Requirements:
– excellent subject knowledge
– teaching experience in the IB Middle Years Programme a plus
– a degree in education
Start date: 1 August 2018
If you are interested in the position, please send your CV and statement of educational philosophy to principal@gjovikis.no
The school reserves the right to make appointments before the deadline should outstanding candidates be identified early in the search process. For this reason, we encourage interested teachers to submit their applications as soon as possible.
Please note that only short listed candidates will be contacted.
All hiring of educational personnel will be subject to police check, as required by Norwegian Law.
Teaching assistants:
Assistants perform a variety of tasks. Among other duties, they are expected to:
– work with specified children individually and/or as a group
– use any timetabled prep time to plan and create resources as requested by the class teacher

– carry out other jobs within the classroom such as photocopying, managing resources etc. as directed by
  the class teacher

– carry out tasks agreed with the class teacher/principal
Supply teachers
GIS is always interested in qualified teaching staff who would be willing to do occasional substitute or supply work. This work can be day to day or for longer periods of time, and is usually to cover for an absent class or subject teacher. If you are interested in joining our supply list, please send your CV to principal@gjovikis.no.
All hiring of educational personnel will be subject to police check, as required by Norwegian Law.
You can find useful information on living and working in Norway here and here.
Unfortunately, several scams relating to non-existent teaching jobs at international schools have circulated on the internet in past years, which include information taken from official websites. If you are unsure whether a teaching position exists, please do contact the school directly. Gjøvikregionen International School never charges fees for applications for employment and candidates should carefully consider the requests made when applying to any reputable international school.