We are lucky to have attracted a dedicated staff, who are passionate about education and genuinely care about their students' well-being as much as about their academic performance. Please scroll down to learn more about the GIS team.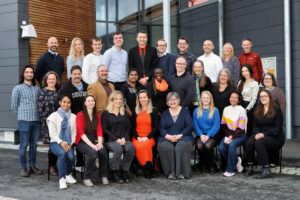 I have been working as a teacher and administrator for many more years than I am willing to admit… I hold a bachelor's degree in teaching English and a master's degree in American literature. Apart from my teaching qualifications, I also studied art history and German. Since I started teaching, I have always worked at IB World Schools, GIS being my sixth adventure. My previous schools were in Poland, Turkey, China, Kazakhstan and Switzerland, respectively.
I also play a number of roles within the IB's School Services department, ranging from mentoring IB consultants to training new as well as experienced IB teachers, to examining and visiting candidate schools on behalf of the IB in order to assess their readiness to offer IB programmes.
As the head of school at GIS, I want to create an environment in which both students and teachers grow as learners. I am very excited to be able to utilise all my experience to establish an international school that the Gjøvik region can be proud of. However, first of all, I am a proud IB parent, my son Maciek being a Grade 10 student at GIS this academic year.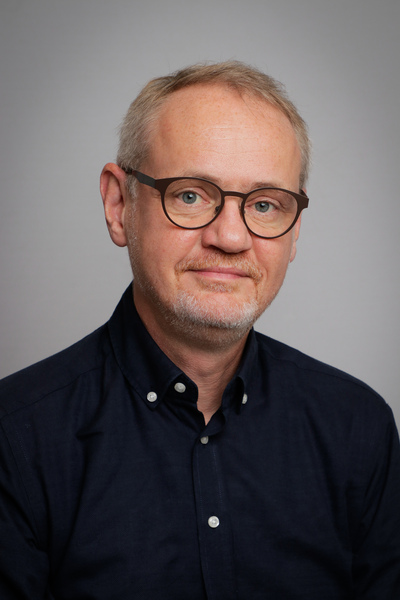 Leif Olav Thoresen, Business Manager
My name is Leif Olav Thoresen and I am very happy and excited to be joining the GIS team this winter.
After finishing my teaching education at the Hamar College of Education, I started my teaching career on the other side of lake Mjøsa in the late 1990s. I taught at the elementary school level for more than a decade before I became the Principal at Ringsaker Montessori School in 2010. I have also worked as the Assistant Principal at Kirkekretsen Elementary School in Ringsaker. While being the Principal at Ringsaker Montessori School I studied for a degree in administration and leadership at the University of Oslo.
I am excited to now be a part of the IB school system; I feel quite familiar with it since my wife is the IB Diploma Programme Coordinator at Gjøvik High School and we have three children who attend GIS.
With my background from both public schools and a private school in Norway, I hope to make positive contributions to the development of this exciting and fast-growing school.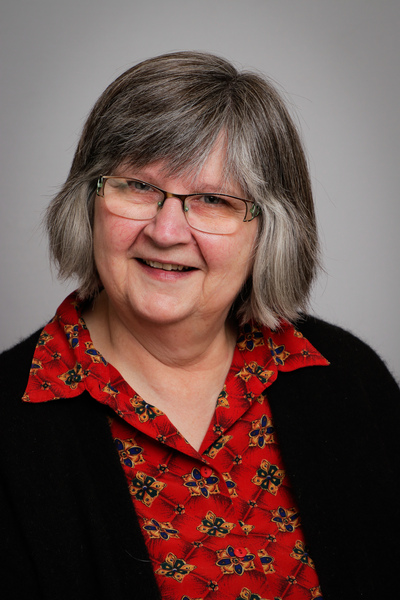 Heidi Brenner, PYP Coordinator and Grade 2 teacher
I began my international experience in 1990 when I took on a position teaching English at a "frontesteria" in Larissa, Greece. I passed my personal test and did not become homesick, so in 1992 I accepted my first teaching position at Copenhagen International School. It was at this school that I was introduced to the programme that would become the IB PYP. I continued teaching at international schools as a PYP teacher in Munich, Germany and Bucharest, Romania. After 14 years in the classroom I embraced the position of PYP Coordinator in Wroclaw, Poland. I continued in this role in Riyadh, Saudi Arabia and Durres, Albania.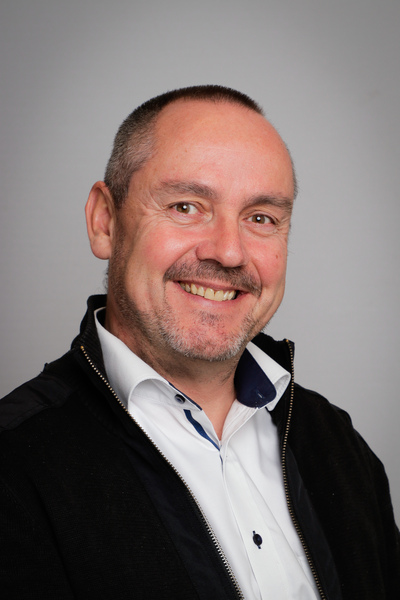 Jason Bentley, PYP Principal and Grade 4 teacher
I am thrilled to have joined the proud and dedicated team of Gjøvikregionen International School.
Previously, I have enjoyed experiences as a homeroom and specialist teacher, with students of all ages from 3 to 13 years old. I have been an IB Educator for over twenty years. I earned my Certificate of International School Leadership from the Principals' Training Center in 2008. I have held a variety of pedagogical leadership positions, including service as a PYP Coordinator and assistant principal. I have been an IBEN Workshop Leader since 2013, contributing to the quality of IB programmes by facilitating professional development for teachers in schools implementing the PYP.
Above all else, I believe that successful schools are built on open and productive dialogue, trusting relationships and a commitment to continuous learning for the whole school community. I place great value on the synergy of expertise and perspectives as teaching teams, departments and families collaborate to create the optimum conditions for our learners – our children.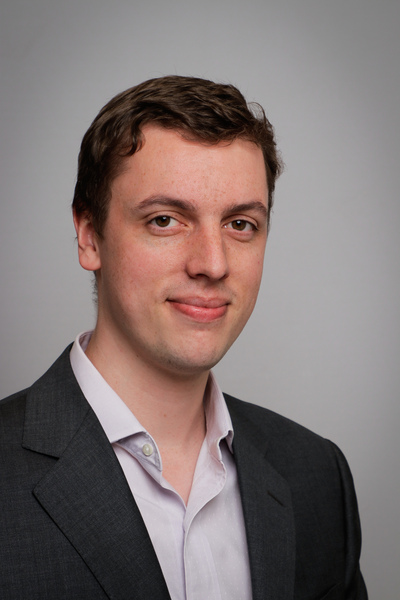 Samuel Rowe, MYP Coordinator & MYP Mathematics Teacher
My career as an educator has taken me to many places. I started my journey in the UK, then travelled to India and on to China where I began my fascination with the approach to learning in the IB and more specifically the MYP. In my most recent role I began the process of helping an international school in China on the path to become an IB world school as MYP coordinator. I feel very lucky to now be continuing the same role in GIS, an established and thriving IB school.
I have always had an ability and an interest in mathematical subjects, and I hold a Master´s degree in Astrophysics as well as a PGCE from the University of Sheffield. In teaching Mathematics for the MYP I am extremely excited to keep up with developments in technology and integrate them with the students learning.
In my free time, I am thoroughly enjoying exploring the beautiful nature here in Norway and exploring as many hiking trails as possible.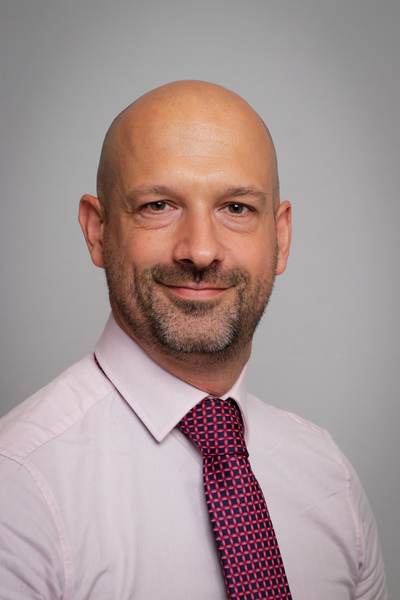 James Eide-Harwood, Secondary Principal & MYP Science Teacher
I thoroughly enjoy working in education although I have reached the unenviable stage of my career where I am now teaching students who were born the same year that I qualified! I wholeheartedly believe that young people have a right to an outstanding educational experience with the ultimate aim to realise their full potential. As a teacher, I have looked to promote education in fun, enjoyable activities full of challenge and interest and I am thrilled to be working with and learning from, the expertise in place at GIS.
As the Head of Secondary, I am looking to work with you, the parents, students and wider community to help have GIS become an outstanding educational experience for students. I am looking forwards to seeing challenging, exciting and innovative lessons and getting to know you all. I welcome ideas and suggestions for the upcoming school year and throughout the year. If you have questions, concerns, praise etc, it would be great to hear from you.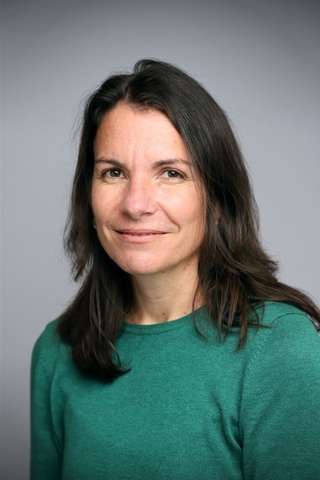 Christine Nykvist, Grade 1 teacher
I am very excited to be part of the GIS community where I can bring my many years of experience as a teacher and leader in primary and early years education to the school to support my students as they grow to be active, engaged and inquiry driven learners. My bachelor of education was completed in Australia and on completion of my degree I was a teacher for many years in both private and public schools in Australia. During this time I taught across many year levels and had leadership roles in curriculum renewal and implementation and the implementation of digital technologies. In 2018, I moved to Germany with my family to teach in an International IB school in Frankfurt where I was the PYP2 teacher and lower years coordinator. In this role I was also a mentor for students in the Duke of Edinburgh Program (MYP), chair of student council, mentor for PYP5 exhibition, ASA teacher, and German Home Languages teacher.
My focus on teaching is based around a strong belief for inquiry-based learning and having a wide repertoire of pedagogical approaches that reach out to the needs of each child's unique learning style. To help students achieve their full potential, I believe that building partnerships is essential, not only with students but the parents and the wider community. I believe with this collective approach, that it allows students to become more knowledgeable, curious and reflective learners who feel safe to become risk takers within their own learning.
Outside of school I enjoy exploring the wilderness, going camping with my husband and 3 children and trying to stay upright on skis during the winter!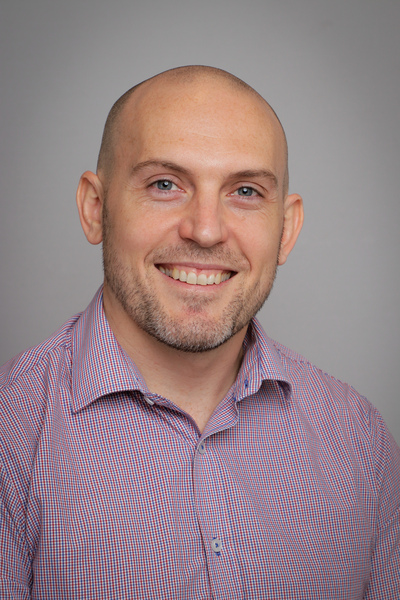 Matthew Peacock, Grade 3 teacher
I am from Kent in the United Kingdom. At the age of seven I moved to the south coast of Spain where I lived for the next eleven years, attending an IB school and completing the IB diploma. After my schooling I returned to the UK to pursue a Master's degree in Drama and Theatre Studies. I later trained to become a teacher, specialising in English, and my career has taken me to SEN schools in England, to IB world schools in Japan. Before joining GIS, I taught the IB Primary Years Programme to grades 3 and 5 at an international school in Kobe, Japan.
As an educator I strive to encourage my students to embrace challenge and the unfamiliar with greater confidence, value and share their opinions, consider and respect alternative perspectives, and to celebrate effort as well as attainment. I am an advocate of the IB programmes, the IB learner profile, and inquiry-based learning approach, and I enjoy navigating my students at Gjøvikregionen International School towards global citizenry and becoming resilient lifelong learners.
Outside of the classroom I love travelling and the outdoors, exploring all that nature has to offer through hiking, running, camping, and skiing. I also enjoy singing, songwriting, and all manner of the dramatic arts.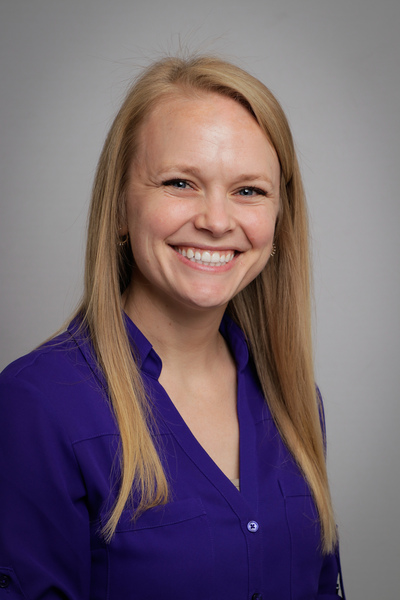 Perrin Thomas, Grade 5 teacher
I grew up in a small town in South Dakota in the US. I have a BA in English with an emphasis on teaching English as an additional language from St. Cloud State University in Minnesota. My first teaching experience was in a US public school with ELL refugees in grades six, seven, and eight. More recently, I taught in an international school in India teaching first and second grade. In addition to the classroom, I have also enjoyed teaching swimming and dance classes. In any educational setting, I strive to create a culture of curiosity, empathy, and joy.
Outside of the classroom, I enjoy traveling, dancing, and studying linguistics. I'm looking forward to all Norway has to offer.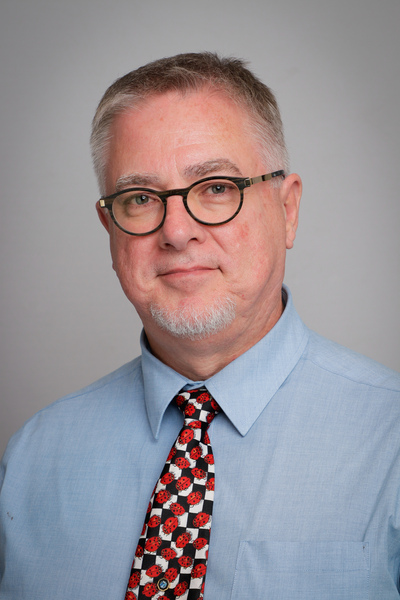 Eric Toohey, Grade 6 teacher
I joined the GIS community in August 2018, when my wife, Diane, my daughter, Elisa, and I relocated to Gjovik from Salvador, Bahia, Brazil. During the past 5 years, I taught grades 4 through 7 at a long-established international school at the heart of Salvador.
I earned my Bachelor of Arts in Psychology from Nazareth College of Rochester, New York, and my Master of Science in Education from Buffalo State College in Buffalo, New York. In addition to my dedication to teaching within the framework of the Primary Years Programme philosophy and my own passion for lifelong learning, I bring with me leadership skills I honed while serving in the U.S. Navy, counseling experience I gained as the assistant director of CURE Childhood Cancer Association of Rochester, and technical design knowledge I acquired as an engineer for WEG Industries.
As a PYP educator, I believe that when people choose to experience what life has to offer as opportunities for inquiry, reflection, growth, and action – the logical consequence is that their perspectives will continue to broaden and transform over time. Throughout my life, I have embraced challenges with the same zeal that I count blessings – and, as a result, I see the world through lenses of possibilities. My aim as an educator is to encourage my students embrace the challenges they encounter as opportunities to grow, and to explore with them with the attitudes and tools that will develop and use as lifelong learners and internationally-minded citizens of our global society.
Outside of the school setting, you will likely find me exploring Gjovik and the surrounding area with my family, working out, tinkering with some project, or writing.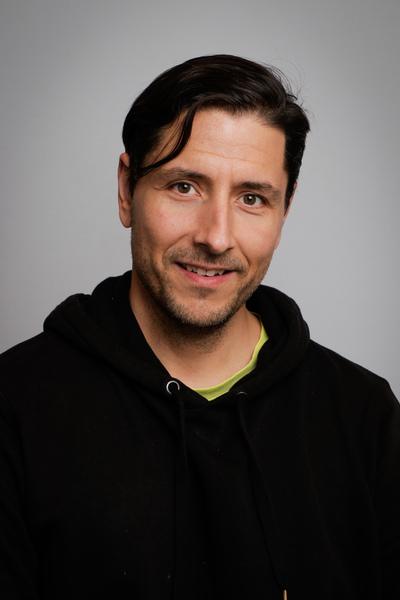 I am a musician and pedagogue from Barcelona with first-hand experience of the benefits of an international education. My schooling happened in four different languages. An international exchange program gave me the chance to attend senior high school in the United States. This started my personal as well as professional worldwide journey, during which I have studied, performed and worked in Spain, USA, Sweden, the Netherlands, Germany and, since 2010, Norway.
I hold degrees in music performance, composition, musicology and pedagogy, as well as an MA in music theory. I have over 20 years' international experience as a pedagogue in all academic levels, from kindergarten to MA-level college. I am also an active recording and touring musician, and I play in several bands spanning a wide array of styles: jazz, pop, rock, latin, etc.
Music-making is for me ultimate holistic activity, unique in its power to engage several skills simultaneously. In my lessons I combine active music making with reflection. My role as a music teacher is to provide a fun and safe environment that encourages children to explore and develop their musical skills and identity.
Nina Haavi, PYP Norwegian teacher
I feel very privileged and excited to be joining the GIS team from August 2017. I am a native Norwegian who recently moved back to Gjøvik after having lived in the UK for 15 years. I studied in London for four years and obtained a bachelor degree in Internet Computing. I then moved to Macclesfield, near Manchester, where I worked for six years in an IT company. Whilst there I ran some customer training sessions for new software and realised I thoroughly enjoyed the teaching aspect of my work. It was hardly a surprise as I come from a family of teachers. Having completed a PGCE in the UK I then worked for two years before moving to Norway where I worked in Vestre Toten before going on maternity leave.
Outside the classroom I am a busy mother of three who enjoys running and exploring the local area on foot, on skiis or by bike.
"I believe that education is not the filling of a pail, but the lighting of a fire." I aim to inspire my students to became motivated and independent learners, and to make every student in my class feel valued and appreciated.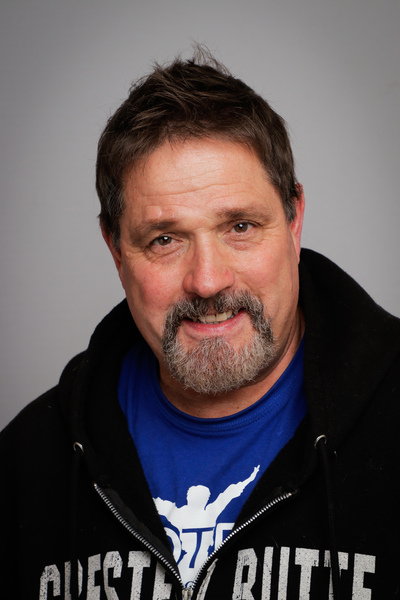 Mark Bruton,  PYP PE teacher and MYP Digital Design teacher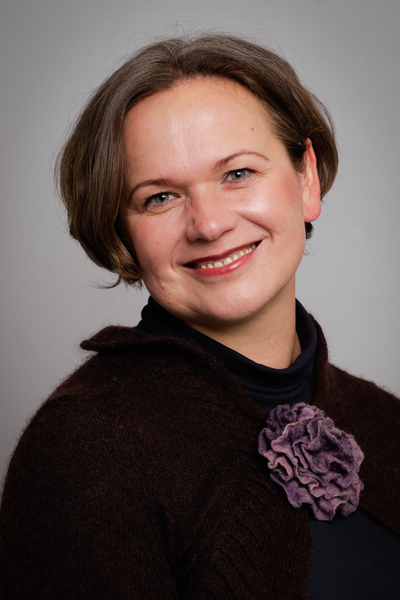 Agata Wieczorek, MYP Art teacher
Teaching is one of the earliest dreams I can remember. Following it, I gained my BA in teaching and MA in the English Language and Literature. I started teaching in Poland when I was still a university student and I've loved it ever since.
Initially a secondary school teacher in the IB Diploma Programme and the IB Middle Years Programme (MYP), I gradually moved towards primary teaching in the IB Primary Years Programme (PYP), which I find one of my most rewarding professional experiences.
Having worked in a variety of roles at six IB world schools in five countries prior to GIS, I have developed multiple perspectives on education. In the meantime, I also became a happy mother of Maciek, which added yet another dimension to my teaching. In my twenty fourth year in the profession, I still believe I was born to be a teacher and to inspire some of my students to choose this unique profession for themselves.
I strive to make curiosity, passion and commitment shared attitudes in my classroom.
Out of school, I enjoy long runs, challenging hikes, literature, and art in its various forms. I also love learning new languages.
Timothy Mills, MYP Individuals and Societies & PE teacher
I am an American certified teacher with a Master's degree in education from the University of Iowa. In addition to my teacher credentials, I also hold a Master´s in International Development and over 15 years of international teaching experience.
I have a diverse background having taught a wide-range of subjects from grades 6-12.  My career has taken me around the world teaching in Costa Rica, Micronesia, Dubai and most recently Berlin. In addition to teaching, I have coached several sports and have been an advisor for various clubs and after school activities.
When I'm not in the classroom, I enjoy participating in sports such as tennis, volleyball and innebandy. I'm also an avid runner and look forward to exploring some of the running trails in and around Gjøvik. During the winter months, I enjoy snowboarding and will hopefully learn more about cross country skiing.
I enjoy finding ways to help students make connections between the learning that happens in school and the world outside the classroom. I aim to create a learning environment where students can be challenged and grow with integrity, curiosity and courage.
Barnaby Davis, MYP English teacher & Learning Support
I am an experienced English teacher who has taught throughout Europe and Asia for the last 12 years, most recently in Vietnam. I have always had a huge passion for the English language and its vast repertoire of literature, and feel privileged to have the chance to pass that passion on to my students. I obtained my bachelor's degree from King's College London and qualified to teach at the University of Exeter, teaching for some time in England before moving abroad.
I am also a qualified Drama teacher and have hugely enjoyed organising school plays and sketch evenings in the past. I look forward to offering the same opportunities at GIS.
Outside of the classroom my interests are very tied up with what I teach: I read voraciously and write for fun, but also enjoy watching and playing rugby where possible.


Sorcha Sills, Learning Support Coordinator & MYP English teacher
I am originally from New Hampshire and Florida in the USA, but I am also Irish. For the past ten years I've taught English Language and Literature and English for language learners in China, Romania, Brunei, and Vietnam. I love teaching English because it gives students the opportunity to be creative, and develop and express their opinions and ideas about the world. I have consistently advocated for students who learn in different ways throughout my teaching career, and love unlocking the potential of individual learners.
In my spare time, I enjoy reading, swimming, and wildlife spotting.
When I was small, I read a book called Snow Treasure by Marie McSwigan about Norwegian children who helped the resistance by smuggling gold bullion on their sleds to keep it out of Nazi hands. I am happy to have the opportunity to live and work in a place that so captivated my imagination as an early reader.
Andrea Weiler, MYP German teacher
I joined the GIS family In January 2020. As a German native speaker, it is a great pleasure for me to teach the language at GIS. I have lived in Germany, Spain and France, and moved to Norway together with my husband in April 2018.
Intercultural competence and multilingual communication have been an important part of my life. I enjoy helping my students develop their communication skills and cultural understanding as key factors to success in language learning.
I believe that if someone is willing to learn they can succeed and grow. It is my philosophy that what students are exposed to and develop when they are young can have an enormous impact on the rest of their lives and it is my mission to instill in my students the belief that they too can do anything they set their mind to, and I hope to guide them along that path.
In my time outside of the classroom I like travelling, camping, working in and around the house and spending time with my two Collies.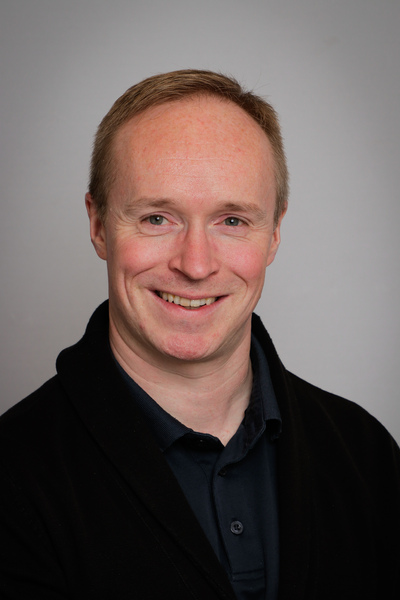 Geir F. Stavsøien, MYP Music teacher
Reflections on who we are and our place and role in the world are essential in lifelong learning, also regarding the understanding of cultural references in music. Being a global musical citizen is just as much about recognizing the common language of music, as it is about acknowledging and respecting the individual voices that surround us. In the end, music is just sounds interpreted as something meaningful.
GIS Music is about creating, wondering and experiencing a meaningful existence through various activities and approaches. Children are curious and creative by nature, and in music they have an opportunity to discover a diverse world, both outside and within themselves.
At GIS, our students and I will explore music through creating, experiencing and reflecting. In this task, composition and listening are key activities, constantly supported by conversation about what we do and what we hear, not to mention how we perceive music. By revealing the various layers in music, we will also reveal ourselves as musical human beings. In our school, we are lucky to have class sets of various instruments, allowing every child to engage in the activity of practical musicianship; musicking. In addition to being meaningful in itself, learning to play instruments is also about creating a basis for our understanding of what music is, what role it has and what it can be in our everyday life.
To follow your child's musical journey for ten years is a tremendous privilege for a music teacher. This entails just as tremendous responsibility for your child's learning in music their individuality and integrity. As a composer, I am always subject to the enigmatic force in music and art, and how this force affects us in various ways. Experiencing oneself as a whole but ever growing human being makes every day a thrilling journey, and I hope to provide our students with similar experiences and reflections along the way. As a father of three, I acknowledge the fact that no two children are the same, and that they therefore both need and deserve to be met each in their own way.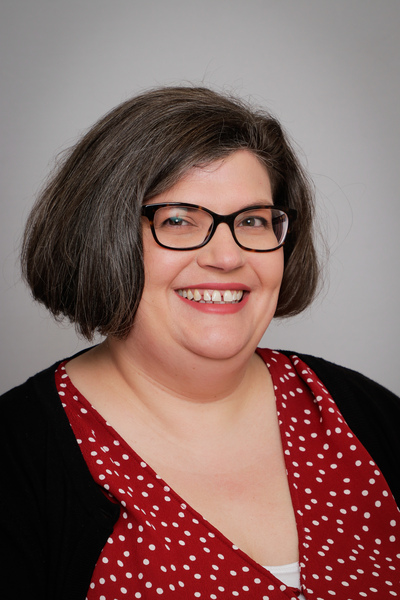 Gwynne Rasen, Librarian and EAL teacher
I am a primary trained teacher from Canada. I have taught at the British International School of Stavanger for the past 10 years. I taught pupils from ages 4-5 in their first year of school and more recently I taught special education lessons, including English as an additional language lessons, Maths and Literacy support lessons as well as ran the school library. Whilst at BISS, I enjoyed running after school author study and craft clubs and organizing the Scholastic Book Club as a fundraising tool for the school library. GIS has given me the opportunity to continue the Scholastic Book Club and help enrich the lives of our students.
I strongly believe in a rich Literacy basic classroom curriculum. Books are a way of opening pupils' minds to the wider world. Stepping into a new story allows pupils the opportunity to experience a new culture, a new view on life or perspective.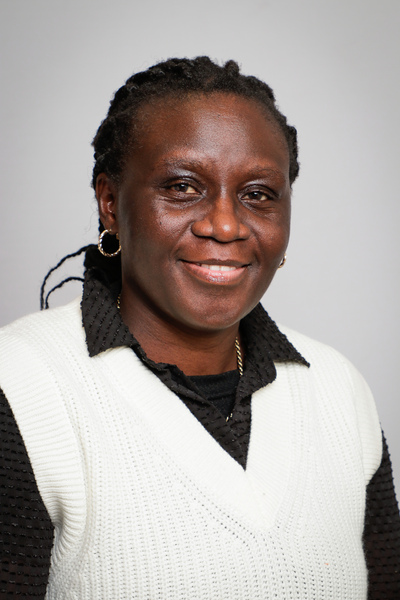 Alice Lisa Wanda, School Counsellor and Learning Support.
I was born and raised in Uganda in East Africa. I have lived in Norway for 11 years now.
It's boundless joy and happiness for me to be part of GIS team to serve children, staff and parents. I love listening, talking and helping students learn social skills. My belief is to always encourage all students strive to achieve their goals.
I hold a bachelor's degree in education from Inland University College in Lillehammer. I have also just completed a course on Restorative Practice and Special Needs from Australia.  I have 7 years' work experience as a social worker with Gjøvik Children's Care Center for migrant children under the age of 15 coming to Norway without parents. I also worked at Steiner school as an assistant during my study training program. My last work place before joining GIS was the Office of Integration and Diversity Gjøvik branch.
My husband also comes from Uganda and we have 4 children, Gift, David, Debra and Deron. When am not at school, I like spending time together with my family, taking walks, cooking and inviting friends to dine with us.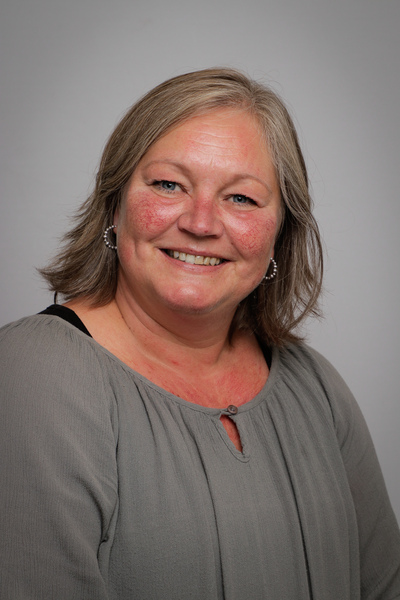 Kari Anne Brovold, School Secretary
My duties at GIS vary widely. I take care of many administrative tasks such as communications and translation but I can also be a teacher substitute when needed. I am a qualified teacher and have worked in Norwegian primary schools before joining GIS. I enjoy working in a school environment a lot and love the mix of administration duties and interaction with students.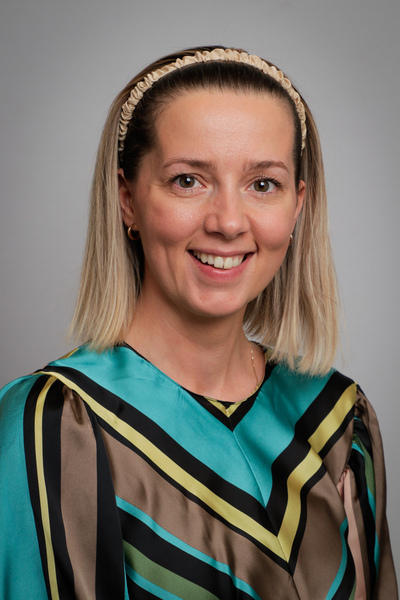 Anna Kaczor, Assistant
I come from Poland, but I have been living in Norway for six years. This is my third year as a teacher assistant in grade 1. Before, I worked as an SFO assistant at GIS. I had a great opportunity to work under the professional supervision of Mrs. Rasen and Ms. Michelotti. That time confirmed my belief that I was going the right way.
I have a master's degree in Journalism and Communication, but I decided to extend my education. I also have bachelor's degree in Pedagogy, specializing in preschool and lower primary school education (Grades 1-3). Of course, I would like to continue my education in the future.
In my free time, I love reading eighteenth and nineteenth century literature, crime stories and watching costume movies. My other passions include practical art classes and art therapy.
GIS gives me an opportunity to work with wonderful children and teachers. I am glad that I can learn from the best and be part of the development of GIS's youngest students.
Diane Toohey,  Grade 2 Assistant
I am from Salvador, Brazil, and I am very excited about relocating to Norway with my husband Eric and our 3-year-old daughter Elisa. I feel much honored to be joining the GIS team and I hope I can add to the warm and diverse nature of this community.
I started my career as a computer programmer in 1989 and worked in the IT field for more than 18 years, in areas such as web design, system analysis, training, and project management. After some time living in the USA, I came back to my hometown and decided to teach English as a hobby. That was when I found my true vocation as a teacher. Later I became a Certified EFL Teacher and worked for the best EFL schools in town, including ACBEU (The Brazil-United States Cultural Association) – a 76-year-old binational center of public, cultural and educational use without profit.
After 8 years working as an EFL teacher at ACBEU, I joined a team responsible for advancing the Maker Movement in our school and last January I became the manager of the first bilingual Makerspace in town. I am passionate about Educational Technology and Maker-style Learning, and I truly believe in a "learn by doing" approach as a way to help students achieve XXI Century Skills.
When I am not working I am usually busy with my daughter but I also enjoy going out for a walk or riding a bike. As a typical Baiana, I love making new friends and spending time with people. Traveling is also a must for both me and my husband. We are looking forward to this new season in our lives!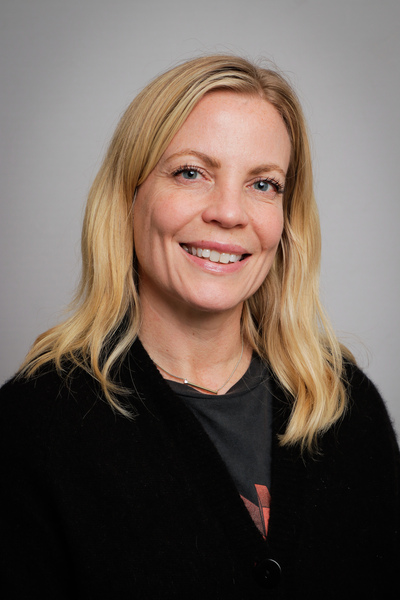 I am very excited to join GIS this year. I am from the U.S. and have lived in nine different states
throughout my life before moving to Norway in 2012. Moving so much throughout my childhood and changing schools so often was sometimes challenging for me and my early education. Therefore, I understand how valuable it is for children to have a solid foundation throughout their school years.
Most recently I lived in California and worked in hotel/ restaurant management and event coordinating. I studied art and photography and Santa Monica College. I am looking forward to getting to know all the children at GIS.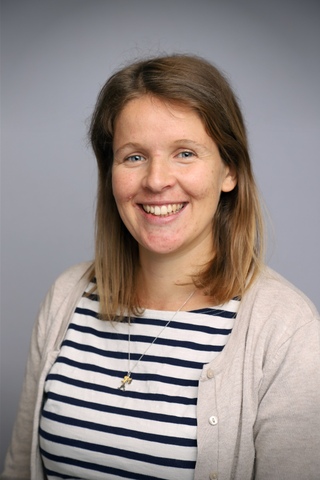 I come from New Zealand but over the last 5 years have lived in France, Spain, England, Switzerland, and now Norway. I have bachelor´s degrees in Anthropology and Law, and a master's in Anthropology. I worked in community law in New Zealand and taught English to children and adults in France. I joined GIS in October 2019 and have worked as a substitute class assistant and learning support in both the PYP and MYP. I enjoy the varied nature of the work and getting to know the staff and students. In my spare time I like reading, baking, and exercising.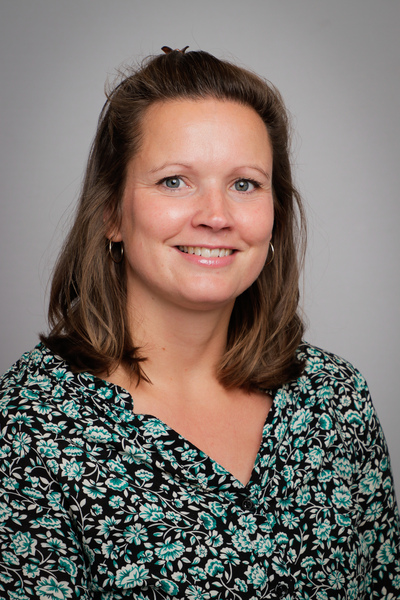 Miriam Haugen, Learning support
This is my first year at GIS. I am originally from Norway but I have been fortunate enough to live in a number of different countries. My first experience with an international school was when I lived for a year in Germany during elementary school. It was a great experience and gave me an opportunity to learn the English language, which later in life influenced many other decisions. For example, I completed the IB Diploma Programme at high school here in Gjøvik and spent a semester in California as a part of my Bachelor's degree.
I have a Bachelor's degree in special education, so my main responsibility at GIS is to assist students who need additional support. I have previously worked with children as well as adults both here in Gjøvik, Oslo and in Stockholm. My main goal is to give students the tools they need to function independently.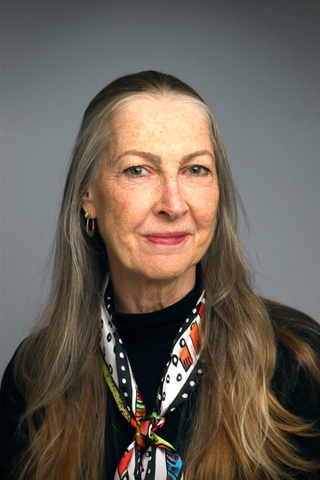 Elisabeth Dahlstrøm, Learning support
Life has lead me to several different destinations, and I consider myself very fortunate to have gotten to know so many interesting people and their unique cultures throughout the years. After living in Brazil off and on for a long time, I finally fulfilled my dream of returning to Norway last year.
I am a Norwegian-American who has made education the center of my professional life since the early age of eighteen. Throughout my university years I taught swimming as I acquired my Bachelor of Arts degree. I went on to get my Master's degree in education with focus on international teaching, followed by a post-graduate degree in educational psychology which has enabled me to assess and support students' educational, behavioral, emotional, and psychological development.
I first went to Brazil to teach English to Brazilians, and since then my career trajectory has provided me with the opportunity to work in different places, as an early childhood homeroom teacher, PYP arts and music teacher, Brazilian Portuguese for foreigners instructor, university professor, learning specialist, and translator. This academic year my position at GIS is as a learning support specialist, and I am also the PYP visual arts teacher in Grade 2.
During my job as a PYP teacher of arts and music at an international school in Brazil, I began to truly identify with the holistic educational experience that the PYP has to offer. I noticed our students acquiring independent learning skills and taking responsibility for their own learning. It's beautiful and inspiring to see children become self-motivated and confident, building their knowledge in concrete ways, and enjoying every minute of it!
What I enjoy most are children and animals, nature and the outdoors, arts and music, and the peacefulness of a long walk in beautiful sceneries.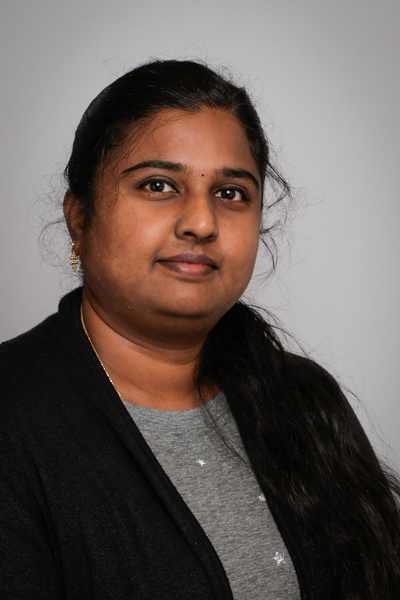 Deepika Senthilkumar, SFO supervisor
I am originally from India, but have been living in Norway for 8 years now. I completed my professional degree in computer engineering at Anna University in India. As I had always had a passion for teaching, after graduation I started to work as a lecturer at an engineering college in India.
After moving to Norway, my passion for teaching made me learn Norwegian and led me to work with children in a playschool. I also worked as a graphic designer in Drammen.
As I always loved working with children, I got trained as an abacus teacher and have run abacus clubs at GIS. Last year, I started as a substitute teacher at GIS. I loved my work and the GIS environment to the core. I am now very excited about running the childcare programme (SFO) at GIS.
My hobbies are drawing, handmade crafts, painting and engaging children in quality, fun-filled activities.