We are lucky to have attracted a dedicated staff, who are passionate about education and genuinely care about their students' well-being as much as about their academic performance. Please scroll down to learn more about the GIS team.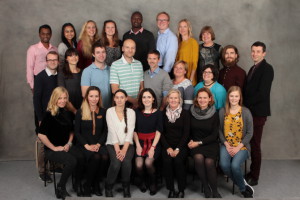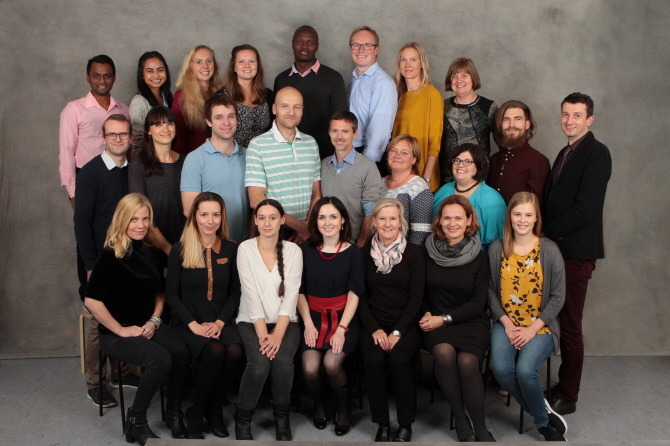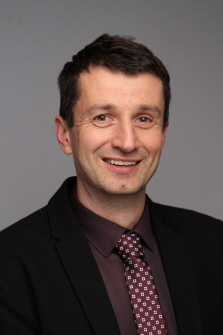 I have been working as a teacher and administrator for many more years than I am willing to admit… I hold a bachelor's degree in teaching English and a master's degree in American literature. Apart from my teaching qualifications, I also studied art history and German. Since I started teaching, I have always worked at IB World Schools, GIS being my sixth adventure. My previous schools were in Poland, Turkey, China, Kazakhstan and Switzerland, respectively.
I also play a number of roles within the IB's School Services department, ranging from mentoring IB consultants to training new as well as experienced IB teachers, to examining and visiting candidate schools on behalf of the IB in order to assess their readiness to offer IB programmes.
As the principal at GIS, I want to create an environment in which both students and teachers grow as learners. I am very excited to be able to utilise all my experience to establish an international school that the Gjøvik region can be proud of. However, first of all, I am a proud IB parent, my son Maciek being a Grade 5 student at GIS this academic year.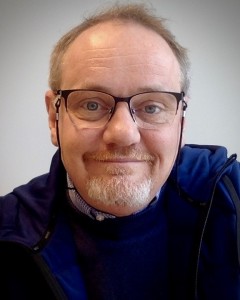 Leif Olav Thoresen, Business Manager
My name is Leif Olav Thoresen and I am very happy and excited to be joining the GIS team this winter.
After finishing my teaching education at the Hamar College of Education, I started my teaching career on the other side of lake Mjøsa in the late 1990s. I taught at the elementary school level for more than a decade before I became the Principal at Ringsaker Montessori School in 2010. I have also worked as the Assistant Principal at Kirkekretsen Elementary School in Ringsaker. While being the Principal at Ringsaker Montessori School I studied for a degree in administration and leadership at the University of Oslo.
I am excited to now be a part of the IB school system; I feel quite familiar with it since my wife is the IB Diploma Programme Coordinator at Gjøvik High School and we have three children who attend GIS.
With my background from both public schools and a private school in Norway, I hope to make positive contributions to the development of this exciting and fast-growing school.
Kimberley Zemlak, PYP Coordinator and Grade 5 teacher
I am most excited about relocating to Norway and joining the GIS community this fall. With programme development well underway and an IB verification visit on the near horizon, what an exciting time of growth and change!
Arriving from Ottawa, Canada, I bring with me a passion for teaching, learning and 25 years of international classroom experience (Singapore, Amsterdam, Port-of-Spain, Toronto, Ottawa). I hold a Bachelor of Education from McGill University and a Masters of Educational Psychology from the University of Ottawa. My background includes interims as K-8 homeroom teacher, French language teacher, IT specialist, K-12 academic support team member and coach for various sports. Over the last decade I've enjoyed being an active PYP Workshop and Online Course facilitator, IB site visitor and accreditation team member. I can't wait to explore the many facets of school life and curriculum implementation with Gjovik students, families and colleagues.
I strive towards excellence as an educator and believe strongly in the ideals, principles and practices of the Primary Years Programme. It is my hope and goal to create an engaging, balanced, individualized, creative Gr. 5 classroom so that students may confidently explore and develop new, lasting understandings of the world around them. As PYP coordinator, I also look forward to rich professional dialogue, goal setting, reflection and collaboration. I have no doubt it will be a busy, rewarding time ahead.
When not at school I am most likely to be found outdoors- hiking, skiing, cycling, running, on the yoga mat, reading a good book or else planning a new travel adventure. My favourite places to go are those I've never been to!
Annie Termaat, MYP Coordinator, MYP Maths and Science teacher
It is my pleasure to join the GIS community after a 28-year career in government schools in Canberra. My involvement with IB schools began in 1999, when I joined Australia's first IB school, Narrabundah College, to teach IB DP Biology and coordinate its CAS programme. In 2002 I was promoted to Head of Science at Telopea Park School, and later lead this binational French-Australian school to authorization as Canberra's first IB MYP school. Since then I have worked in three other IB schools, both in the Australian Capital Territory and in Malaysia.
Like many of the staff at GIS, I have also contributed to the wider IB community. I managed parts of the On-line Curriculum Centre (a resource available to IB teachers), and was a member of teams involved in science curriculum review cycles, monitoring and moderating assessment samples. With the transformation of the MYP to its 'Next Chapter' in 2014, I then helped create some of the e-assessment tasks that have been used for MYP Certification.
With this background, I look forward to developing GIS as an exemplar of curriculum design and assessment within the IB MYP. I anticipate the Year 10 students we eventually graduate will be caring and passionate global citizens whose outstanding self-knowledge and academic preparation will see them excel in the next stages of their education.
Sabina Michelotti, Grade 1 teacher
My name is Sabina Michelotti and I am extremely excited to continue my international teaching journey in Norway, having spent a wonderful two years at a PYP school in Kobe, Japan. I am Italian and Swiss by nationality but lived and was educated in an international, multicultural environment, attending schools in China, Egypt, Italy, Switzerland and the UK. I graduated from university in the UK, where I studied Biochemistry but continued to study and pursued my real passion in education, completing my PGCE International.
When I am not thinking about teaching I am outside running or busy studying a world map, adding new countries to my travel list.
This is my second year at GIS, but I am no stranger to the international school classroom. I am a US citizen who grew up attending an international school in Stavanger. My time spent in this international environment is very much a part of who I am today. Over the past six years, I have had the pleasure of working in classrooms from the cold of Norway to the heat of Oman. I have taught at three different schools and have experience working with students from preschool through grade five. I received both teaching certification and a Master's degree in Elementary Education through the College of New Jersey, which has afforded me a unique perspective towards the role I play in your child's education.
My hope is to create a shared school community where your child feels both motivated and comfortable to take risks and succeed in both curricular and extracurricular activities.
Cindy van den Heuvel, Grade 3-4 teacher
Born in Cape Town, South Africa, Cindy has used her teaching qualifications to see the world.  Over the past 30 years, Cindy has taught and lived in 11 different countries.  Her 3 children, now adults, travelled with her and all received an international education.  Cindy is passionate about the PYP and is an IB workshop leader and school visitor.  She has been both a PYP Coordinator and Head of Primary in the past, and also started a school for children who can´t cope in mainstream education where she was the principal and founder.  Cindy enjoys being back in the classroom and facilitating her student´s growth in the programme.  She enjoys travelling, cooking, reading and writing books.  Cindy is very excited to experience all Norway has to offer.
Eva Griesova, Grade 3-4 teacher
I am an English language teacher and consultant with over twelve years of experience in EAL and ESL in primary, secondary and further education. I taught the majority of my professional life in the UK. I also spent some time teaching in Slovakia, including online courses with students from other countries. I believe in the communicative approach and learning by listening. I always adapt lessons to the needs of my students. I try to make my classes fun and interesting because learning should be a pleasant experience.
I graduated from Prešov University, Slovakia in the field of English Language Teaching (ELT). I finished Level 5 in Teaching ESOL at Stafford University in the UK. Subsequently, I completed several online courses at Cambridge University Press with a focus on the Children's Commutative Methodology and Teacher Grammar.
For the past few years, I have organized several group, individual and online courses for children, teenagers and adults. I also prepared students for different exams (FCE, CAE, state exam, IELTS), graduation or for traveling abroad. I piloted a Jolly Phonic course in Ružomberok in Slovakia teaching children ESL in Primary Years.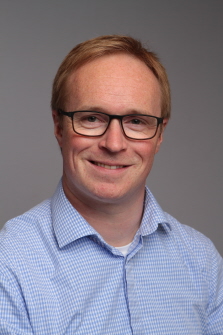 Geir F. Stavsøien, Music teacher
Music is about creating, wondering and experiencing a meaningful existence through various activities and approaches. Children are curious and creative by nature, and in music they have an opportunity to discover a diverse world, both outside and within themselves.
To teach is to learn. At GIS, my students and I will explore music through creating, experiencing and reflecting. In this task, composition and listening are key activities, constantly supported by conversation about what we do and what we hear, not to mention how we perceive music. By revealing the various layers in music we will also reveal ourselves as musical human beings.
As a composer, I am always subject to the enigmatic force in music and art. Experiencing oneself as a whole but ever growing human being makes every day a thrilling journey. I hope to provide GIS students with similar experiences along the way.
Through my BA in Musicology and MA in Music Education, I have gradually discovered how important the interaction between the subject and the student is. As a father of three I acknowledge the fact that no two children are the same, and that they therefore deserve to be met each in their own way.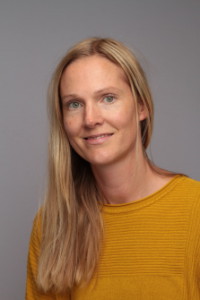 Nina Haavi, PYP Norwegian teacher
I feel very privileged and excited to be joining the GIS team from August 2017. I am a native Norwegian who recently moved back to Gjøvik after having lived in the UK for 15 years. I studied in London for four years and obtained a bachelor degree in Internet Computing. I then moved to Macclesfield, near Manchester, where I worked for six years in an IT company. Whilst there I ran some customer training sessions for new software and realised I thoroughly enjoyed the teaching aspect of my work. It was hardly a surprise as I come from a family of teachers. Having completed a PGCE in the UK I then worked for two years before moving to Norway where I worked in Vestre Toten before going on maternity leave.
Outside the classroom I am a busy mother of three who enjoys running and exploring the local area on foot, on skiis or by bike.
"I believe that education is not the filling of a pail, but the lighting of a fire." I aim to inspire my students to became motivated and independent learners, and to make every student in my class feel valued and appreciated.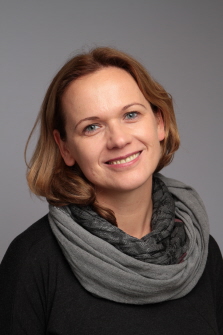 Agata Wieczorek, MYP English, PYP&MYP Art teacher
Teaching is one of the earliest dreams I can remember. Following it, I gained my BA in teaching and MA in the English Language and Literature. I started teaching in Poland when I was still a university student and I've loved it ever since.
Initially a secondary school teacher in the IB Diploma Programme and the IB Middle Years Programme (MYP), I gradually moved towards primary teaching in the IB Primary Years Programme (PYP), which I find one of my most rewarding professional experiences.
Having worked in a variety of roles at six IB world schools in five countries prior to GIS, I have developed multiple perspectives on education. In the meantime, I also became a happy mother of Maciek, which added yet another dimension to my teaching. In my eighteenth year in the profession, I still believe I was born to be a teacher and to inspire some of my students to choose this unique profession for themselves.
I strive to make curiosity, passion and commitment shared attitudes in my classroom.
Out of school, I enjoy long runs, challenging hikes, literature, and art in its various forms. I also love learning new languages.
Ragnar Görögh, MYP Design, PYP Swimming teacher, Assistant and IT Consultant
I am a Hungarian and I come from Hungary's Puszta (Pannonian steppe).
I am a certified Multimedia-developer and I also hold a BA degree in English and American Studies. Specialising in Theatre and Communication at university, I studied the use of theatre as a form of cultural and political expression in post-colonial countries as well as the importance and use of drama in education.
Therefore, my educational background and personal research have granted me insight into different religions, philosophies and cultures and have led me to the understanding that each and every person with their own individual background is unique. I aim to help students understand the importance of inclusiveness, mutual respect and finding what is similar as opposed to what is different, which is one of the goals of IB programmes.
I have been swimming since the age of three and I have actively trained for competitions in amateur category for 8 years in primary school. I was a junior pro table tennis player for 6 years and I trained newcomers at my club. Currently, I frequent the gym three times a week and I enjoy hiking and tent camping while listening to and observing wild animals as I go. I have learned to play the cello in classical music school and later the electric guitar in rock school. I still practice on the latter in my free time.
I believe that sport, art, music and singing as well as philosophy and ethics are the cornerstones in any child's education. My experience in 1-on-1 teaching in English and Hungarian add up to a total of 15 years ranging from primary school to university level. At GIS, I provide in-class assistance in Grade 5, teach swimming in the PYP and Design in the MYP. My fourth responsibility, when I am not interacting with students, is to provide in-house IT support for the staff.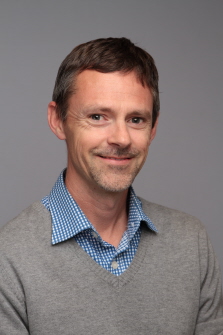 Timothy Mills, MYP Mathematics, Science and PE teacher
I am an American certified teacher with a Master's degree in education from the University of Iowa. In addition to my teacher credentials, I also hold a Master´s in International Development and over 15 years of international teaching experience.
I have a diverse background having taught a wide-range of subjects from grades 6-12.  My career has taken me around the world teaching in Costa Rica, Micronesia, Dubai and most recently Berlin. In addition to teaching, I have coached several sports and have been an advisor for various clubs and after school activities.
When I'm not in the classroom, I enjoy participating in sports such as tennis, volleyball and innebandy. I'm also an avid runner and look forward to exploring some of the running trails in and around Gjøvik. During the winter months, I enjoy snowboarding and will hopefully learn more about cross country skiing.
I enjoy finding ways to help students make connections between the learning that happens in school and the world outside the classroom. I aim to create a learning environment where students can be challenged and grow with integrity, curiosity and courage.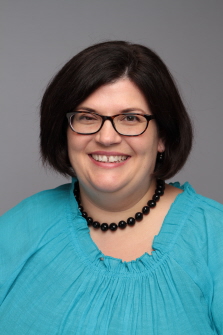 I am a primary trained teacher from Canada. I have taught at the British International School of Stavanger for the past 10 years. I taught pupils from ages 4-5 in their first year of school and more recently I taught special education lessons, including English as an additional language lessons, Maths and Literacy support lessons as well as ran the school library. Whilst at BISS, I enjoyed running after school author study and craft clubs and organizing the Scholastic Book Club as a fundraising tool for the school library. GIS has given me the opportunity to continue the Scholastic Book Club and help enrich the lives of our students.
I strongly believe in a rich Literacy basic classroom curriculum. Books are a way of opening pupils' minds to the wider world. Stepping into a new story allows pupils the opportunity to experience a new culture, a new view on life or perspective.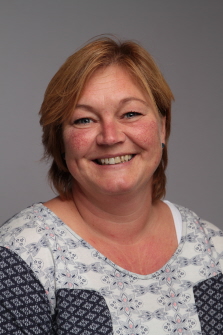 Kari Anne Brovold, School Secretary
My duties at GIS vary widely. I take care of many administrative tasks such as communications and translation but I can also be a teacher substitute when needed. I am a qualified teacher and have worked in Norwegian primary schools before joining GIS. I enjoy working in a school environment a lot and love the mix of administration duties and interaction with students.
Dennis Wanda, Senior Assistant
I come from Uganda, East Africa, but have been living in Norway since March 2011. I hold a Bachelor's degree in Business Administration from Makerere University Business School in Uganda. Currently, I am pursuing further education to achieve my dream here, which is to become a qualified teacher in Norway. I can speak English, Swahili and quite good Norwegian.
I have previously worked as a class assistant at Gjøvik barneskole in the inføringsklasse (introduction class for children with Norwegian as a foreign language) as part of my language and work practice. I love working with children and in my free time, I volunteer at Frelsesarmeen (Salvation Army) PULS in Gjøvik.
I am married with 4 children: Gift, David, Debra and Daron.
My friendly nature makes it easy for me to connect with children and adults from diverse backgrounds. I am so excited and privileged to be a part of the GIS community.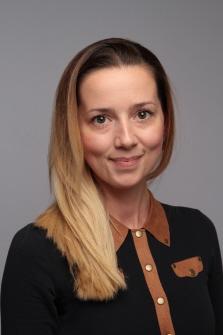 I come from Poland but I have been living in Norway for four years. Last year, I worked as an SFO assistant at GIS. I also volunteered in Grade 1 under the professional supervision of Mrs. Rasen. That time confirmed my belief that I was going the right way.
I have a Master's degree in Journalism and Communication but I decided to extend my education. I currently study pedagogy, specializing in preschool and lower primary school education (Grades 1-3). After getting a Bachelor's degree in this field I would like to continue my education at the university of Hamar or Lillehammer.
I am a supporter of Maria Lopatkowa's Pedagogy of the Heart. Lopatkowa was the first researcher to focus on the role of love in human life and in the educational process.
In my free time, I love reading eighteenth and nineteenth century literature and watching costume movies. My other passions include practical art classes and art therapy. Currently, I am taking courses in art therapy. I am also interested in the culture of Italy and Spain, and also love cooking.
GIS gives me an opportunity to work with wonderful children and teachers. I am glad that I can learn from the best and be part of the development of GIS's youngest students.
I was born in Thailand but grew up in Norway. I am one of those people who want to make everybody`s day. I enjoy being with people and I like to spread love and happiness to people around me.
I am interested in human anatomy but I am mostly interested in the science of it. In the future, I would like to work with medicine and therefore I planned to study pharmacy. I graduated from the IB Diploma Programme at Gjøvik Videregående Skole, and decided to take a gap year because I want to try something new and to gain all the new experiences.
After work, I am an active volunteer for the Red Cross. I also enjoy spending time with my family and friends, and whenever I have time I like to travel and see new places.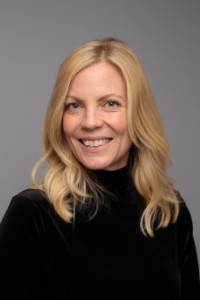 I am very excited to join GIS this year. I am from the U.S. and have lived in nine different states
throughout my life before moving to Norway in 2012. Moving so much throughout my childhood and changing schools so often was sometimes challenging for me and my early education. Therefore, I understand how valuable it is for children to have a solid foundation throughout their school years.
Most recently I lived in California and worked in hotel/ restaurant management and event coordinating. I studied art and photography and Santa Monica College. I am looking forward to getting to know all the children at GIS.
I am a native Norwegian and I attended Gjøvik Videregående Skole (Gjøvik High School), where I studied Child Care and Youth Work. I graduated in 2016 and started my two-year apprenticeship. These two years, I am lucky enough to spend here at GIS and my goal is to obtain a certificate (fagbrev). I was an intern at the school during the 2015/2016 academic year but before my time here at GIS I had never been in an international school before. I did, however, come to love the English language in Grade 10 and when I got the opportunity to work at an international school where I had to use English in my day-to-day life, I accepted the challenge. I have enjoyed learning about the different ways to teach children and how IB schools work. One of the things I really like about GIS is the size of the classes, which gives me the chance to see each child and respect the fact that they are all different. I am also a strong believer in letting children have a creative platform and being able to express themselves through activities such as drawing, coloring, painting and playing.
I live in Skreia with my family and our two Cavalier King Charles Spaniels Bella and Ylva. In my spare time, I like to be with my family and friends. As a hobby, I just started doing theater again after a long break and I realized how much I have missed having a creative outlet.
I come from India and it is my pleasure to join GIS this year as a school assistant. I moved to Norway 3 years ago to pursue a master's degree in Sustainable Manufacturing at NTNU. I continued working at the university for a year after graduation. Before I moved to Norway, I worked as an engineer in India for two years. I was also a part time teacher in mathematics and general sciences for high school students during my bachelor studies. I believe that teachers build nations and teaching is one of the noblest professions in the world. I am planning to gradually work towards becoming a qualified teacher in Norway and have my fair share in shaping the future of education. I speak English, Hindi, Telugu and I am a beginner in Norwegian. I spend my free time by engaging in different activities. I love going to gym, running by Lake Mjøsa, dancing and teaching yoga.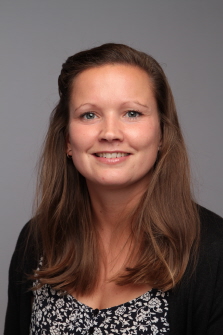 Miriam Haugen, Learning support
This is my first year at GIS. I am originally from Norway but I have been fortunate enough to live in a number of different countries. My first experience with an international school was when I lived for a year in Germany during elementary school. It was a great experience and gave me an opportunity to learn the English language, which later in life influenced many other decisions. For example, I completed the IB Diploma Programme at high school here in Gjøvik and spent a semester in California as a part of my Bachelor's degree.
I have a Bachelor's degree in special education, so my main responsibility at GIS is to assist students who need additional support. I have previously worked with children as well as adults both here in Gjøvik, Oslo and in Stockholm. My main goal is to give students the tools they need to function independently.
Marina Shalaginova, Child care (SFO)
It is my first year at GIS. Originally from Russia, I have been living in Norway for over three years now. During this time, I have been learning the Norwegian language at Gjøvik Læringssenter and Videregående skole. Before coming to Norway I earned a degree in jurisprudence and worked as a lawyer. Last year, I was admitted to the Faculty of Law at the University of Oslo where I currently study Information and Communication Technology law. This is the last semester of my study, after which I will obtain a Master's degree in Law.
Among different hobbies such as reading, music, travelling, learning foreign languages, lacemaking is my favorite one. I often present handmade lace items to my friends. Moreover, I enjoy communicating with interesting people from around the world and GIS gives me a great opportunity thanks to the international environment.
I will do my best to make SFO at GIS engaging for children. I have plenty of creative ideas for this academic year!